Tik & Wacho are Sagi's younger adopted siblings who look up to him because the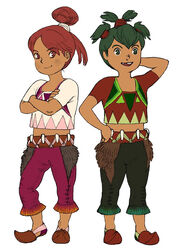 y think he is brave and noble. They are more often than not always getting into trouble together while always fighting and making up.
They stay and take care of Gena in Sagi's absence at Gena's Orphange on the island of Hassaleh Sagi's hometown.