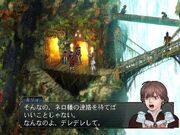 Known throughout the world as the waterfall village. It is made famous thanks to the waterwheel which was made by
Lolo
.
It serves as the meeting place between Sagi, Milly and Lolo. It is where Lolo invents all her things such as the waterwheel, the pupets and where she collects the Celestial Tree fell branches once Sagi returns from Veinroots. It is also home to a shop in which one can buy items.
Eternal Wings
Edit
Lolo is gone and not even mentioned but her waterwheel has gained fame all across the sky. This is where the heroes meet with
Savyna
after the events in the
Ancient Library of Magic
, and where she joins the team. It is also home to
Mayfee
and her grandmother and the shop is still there to buy items.
Residents
Edit
Lolo
[[Mayfee|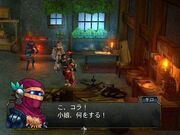 ]]
Savyna (before joining the team)
"Opu" means Stomach in Native Hawaiian.
Ad blocker interference detected!
Wikia is a free-to-use site that makes money from advertising. We have a modified experience for viewers using ad blockers

Wikia is not accessible if you've made further modifications. Remove the custom ad blocker rule(s) and the page will load as expected.