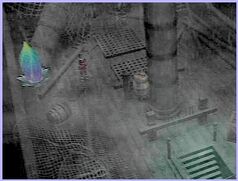 Naos is a location in the
Age of the Gods
. It is a small village in the northwestern area of the continent of the earth, with its main feature and living area being a formally abandoned and beached ship where the five siblings who fought against Wiseman grew up upon and lived in. Naos and the surrounding area are almost drenched with chilling rain forcing many to seek shelter within the old ship and similar inclosures. Another notable feature of the area was a large hill overlooking Naos which was called
Malpercio
and from which the name for the five siblings drew inspiration to name their group after due to their childhood memories of playing on it.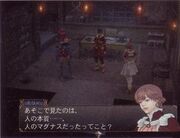 Naos is the home of the five siblings that later become the entity
Malpercio
. In
Marno
's flashbacks, it is shown that after seeing the massacre that
Wiseman
did in
Rasalas
, the sibling go back to Naos, where they decide to go to
Cujam
and stop Wiseman, but they were no match against him. When they get back to Naos again, they find that Wiseman had found and stricken their home, turning everyone to Magnus and killing those who refused. He even killed
Quis
,
Seph
's fianceé. It is because of this that Seph is consumed by vengeance and decides to form the pact with the
Dark Brethren
despite the costs in order to strike down Wiseman.
Residents
Edit
Seph
Quis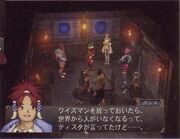 Ad blocker interference detected!
Wikia is a free-to-use site that makes money from advertising. We have a modified experience for viewers using ad blockers

Wikia is not accessible if you've made further modifications. Remove the custom ad blocker rule(s) and the page will load as expected.