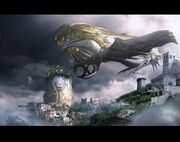 A powerful
Machina
ship built for the
Alfard
Empire by
Georg
on the request of
Emperor Geldoblame
. It is often piloted by
Giacomo
and is also the place where one first fights him, and eventually the
Chaotic Trio
.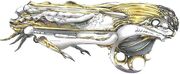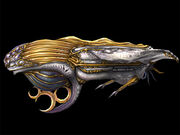 It is destroyed after crashing into mountains in the Azha region.
A quasi-recreation of the ship, the Phantom Goldoba, is later seen the in the Trail of Souls.
Ad blocker interference detected!
Wikia is a free-to-use site that makes money from advertising. We have a modified experience for viewers using ad blockers

Wikia is not accessible if you've made further modifications. Remove the custom ad blocker rule(s) and the page will load as expected.